I've nearly finished painting the first batch of models - I completed the last three layers of highlights on robes (Karak Stone, Ushabti Bone and White Scar), text on litany scrolls, book and purity seals, 2 colours on lenses, and skin highlights across all the WIP Company Secundus models. I've still got to do some lines of checks, their bases, and some weathering washes. Then just Purity Seal and they'll be done.
I probably could have finished at least the 4 Veterans but I distracted myself building this.
Brother-Chaplain Zephon (just the standard Deathwatch Chaplain with a Deathwing Knight's head)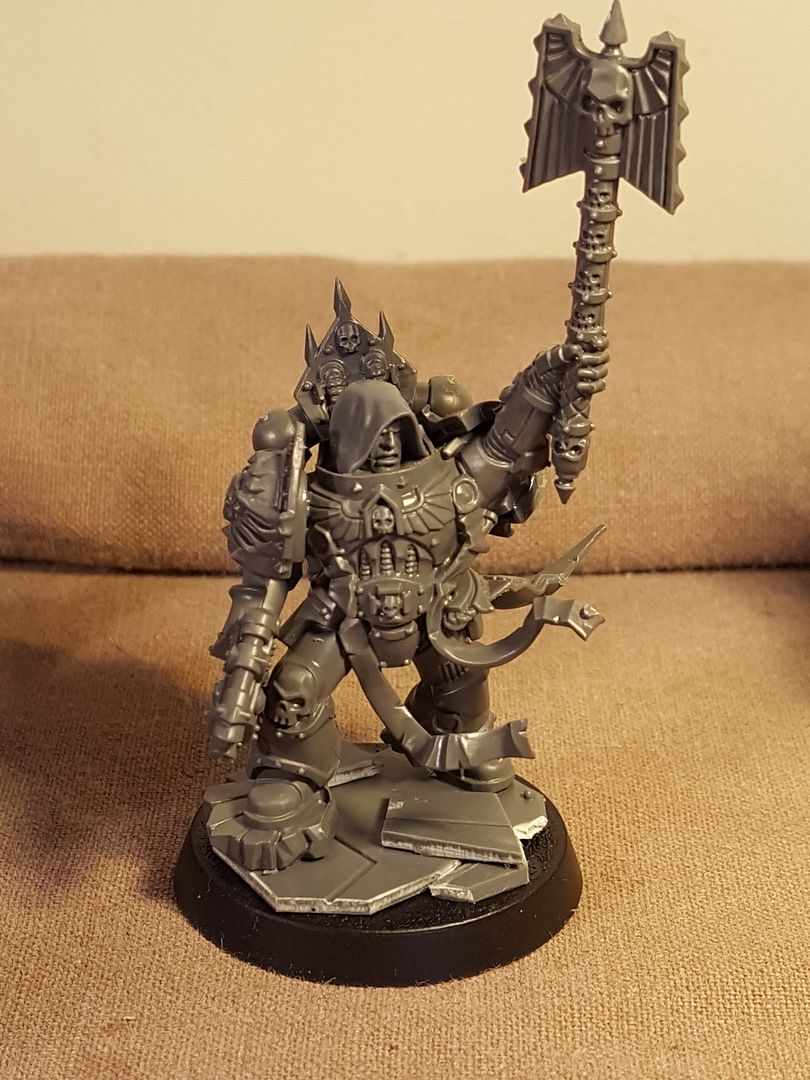 I'm hoping to get the first batch of models (5 Veterans, Librarian Terminator, Assault Cannon Terminator and Dreadnought) finished by the end of the month, so I can say I completed the first stage of the army entirely in September (as I started building them on the 1st).