Adm'rul Kurgan Grimjaw and the Ironfang Pirate Fleet don't all come from one Realm so they don't like to be tied down to any location and always have one eye on the horizon in search of the next drink/loot/fight. The fleet is often scattered around the oceans and seas of the Mortal Realms. They have used Blackwater, in Ghur, as a base of operations and meeting point for many years (and if you believe the old Adm'rul, he says he was Pirate Prince for a while). Before that they also used an uncharted island chain known as Hell's Teef, somewhere in the Sea of Serpents.
Adm'rul Kurgan is a veteran of a hundred campaigns in every corner of the Realms: from the steaming jungles of Ghyran to the ruined cities of the Hysh; he has burned ports along the Rotwater Blight, raided the islands of Okkam's Reach in Ulgu, besieged fortresses in the Endless Desert, endured the perpetual snowstorms and barren wastes of the Silverglades in Chamon, battled on the rivers in the heart of the Jade Kingdoms, looted the Baneskull Islands of Shyish and engaged all manner of foes on land and sea. All the while stealing anything that wasn't nailed down, and having a go with a claw-hammer at anything that was. He and Da Ironfangs are always ready to run away from whatever the world throws at them!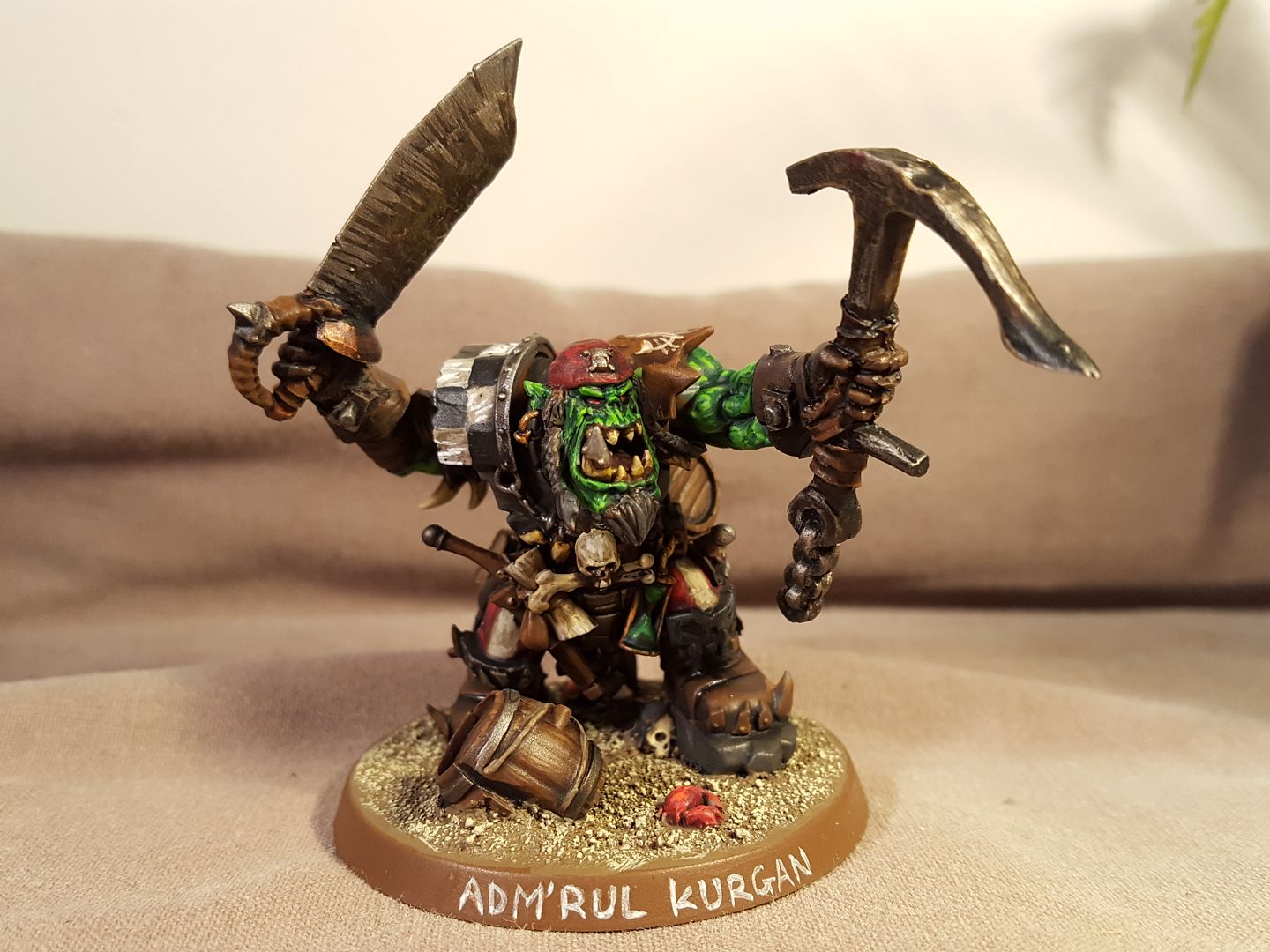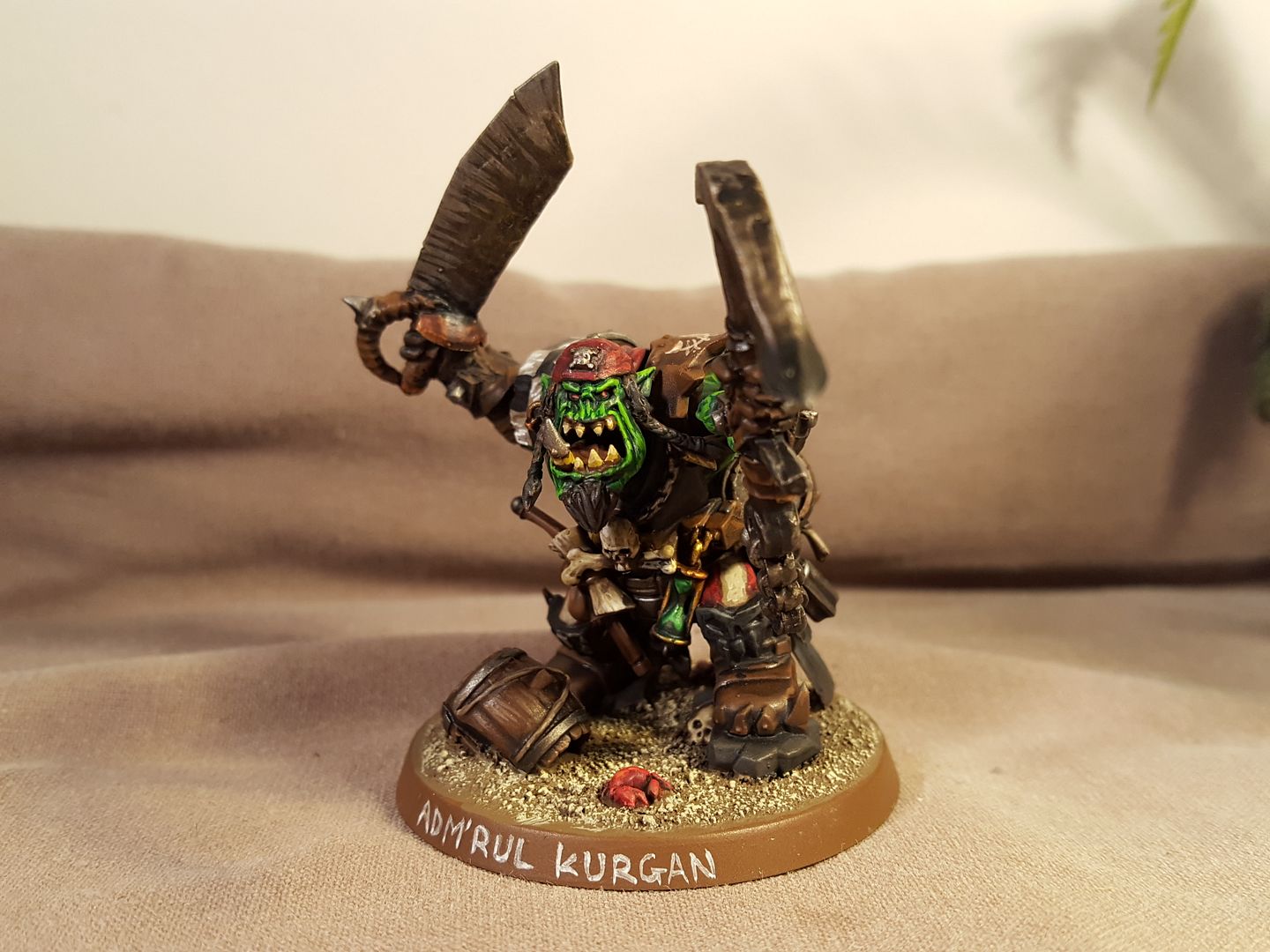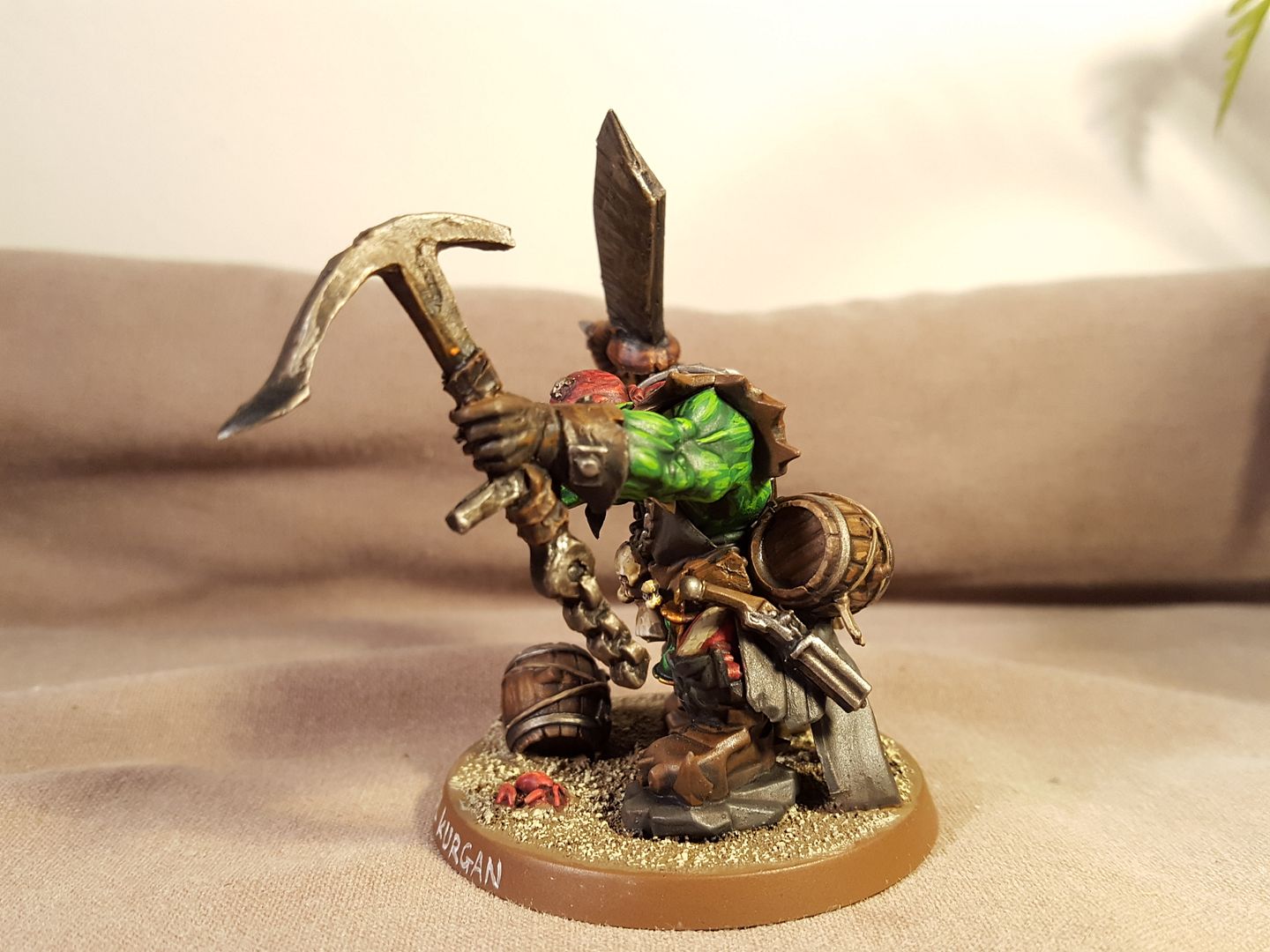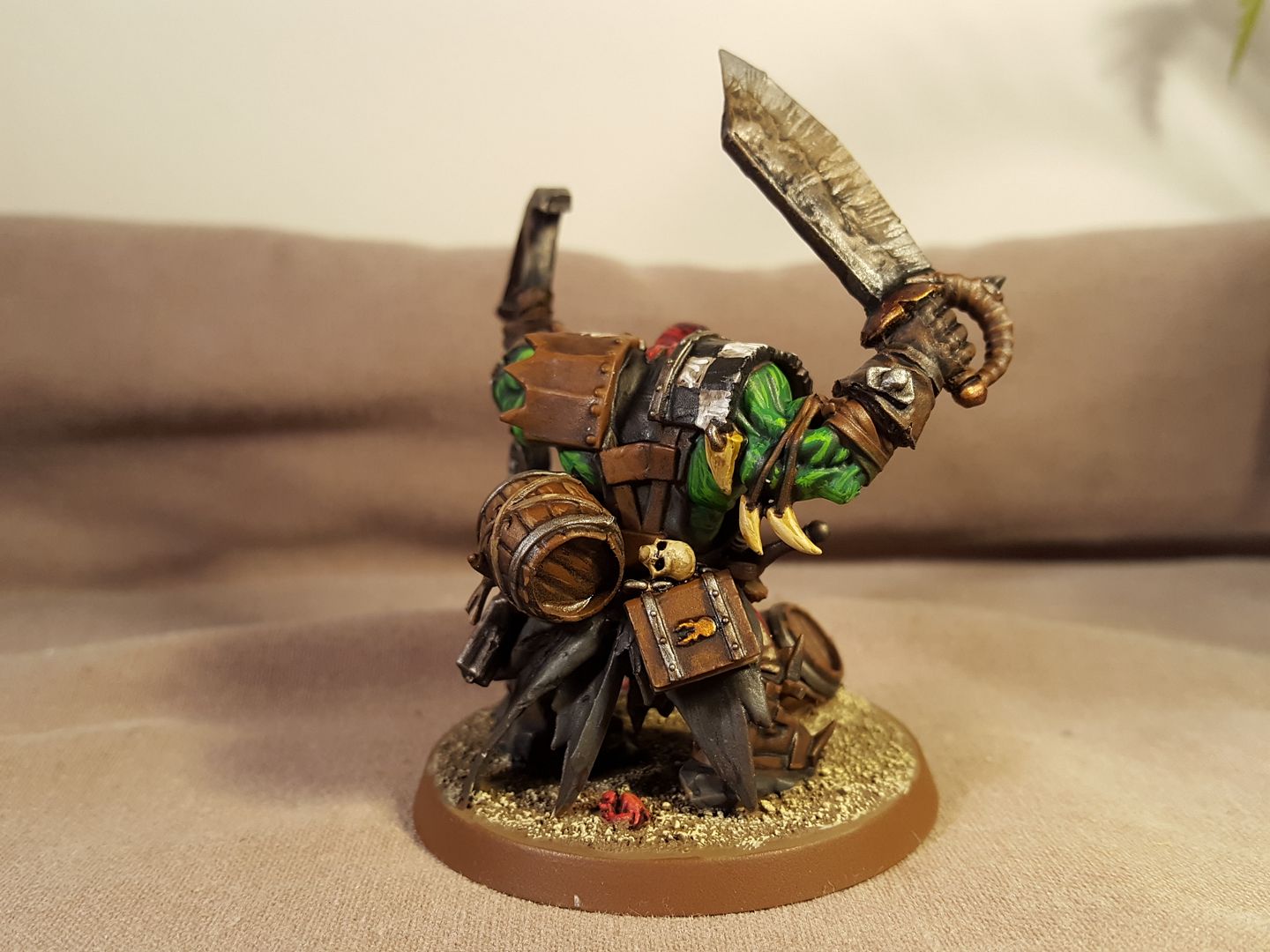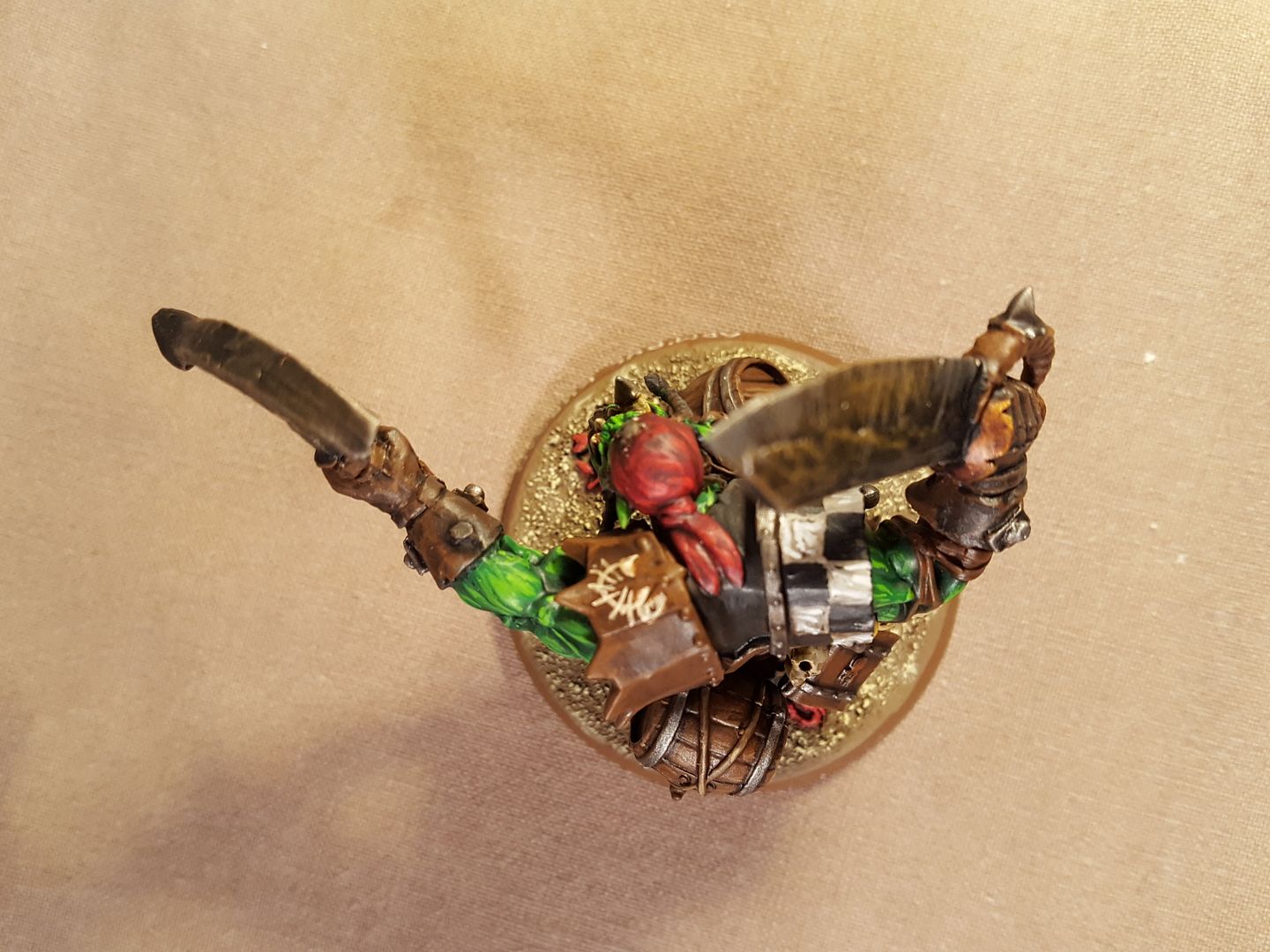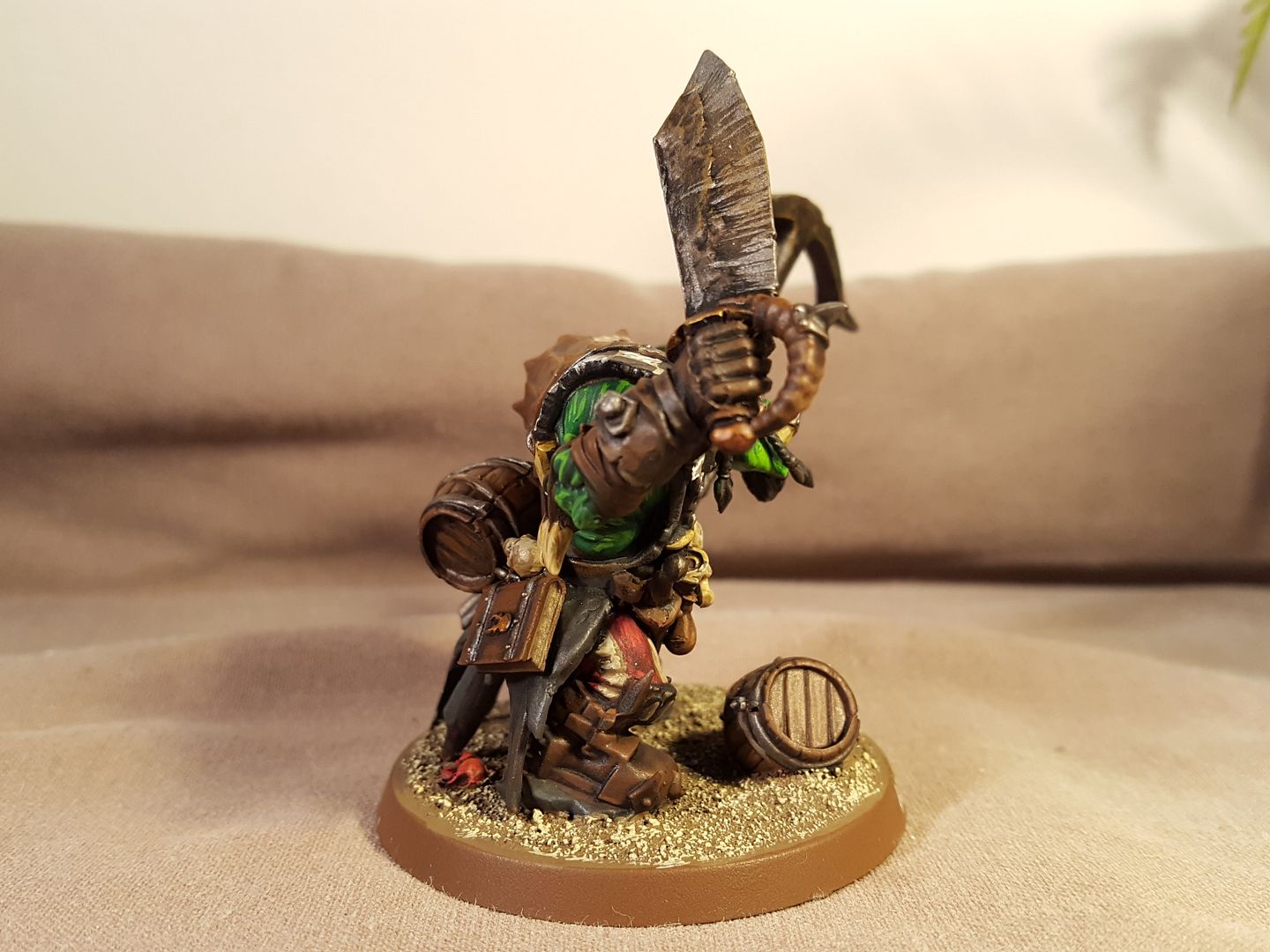 Finally, a scale shot with the "Warboss" version of Adm'rul Kurgan!